Mr Advocate Mold Removal And Restoration
Warranty Work
Lorem ipsum dolor sit consectetur adipiscing elit. Nullam lectus erat
Faith Based Industry
Lorem ipsum dolor sit consectetur adipiscing elit. Nullam lectus erat
Experience Staff
Lorem ipsum dolor sit consectetur adipiscing elit. Nullam lectus erat
What kind of roofs we offer:
Asphalt Shingle Roofing
From the most basic 3-tab 10 year shingle to the best architectural shingles available, We have every style option to meet your needs.
Flat Roofing
We do lay-overs & tear-offs using the highest-quality bitumen roofing with aluminum coating with many different thicknesses, depending on your needs and your price point.
Metal Roofing
Spanish Tile Metal Roofing

With its classic elegance and long history, Spanish tile remains the most popular choice in many parts of the United States. Purposeful production perfectly captures the look of real tile with the protective benefits of steel.
Cedar Shake Metal Roofing (no fire hazard)

Metal roofing panels were expertly created to perfectly capture the look of real wood with the protective benefits of steel.  Chiseling and cracks are used to mimic the organic look of real wood and include eight separate elevation changes to replicate the irregularity of real wood shakes. Insurance companies are now raising premiums on real wood roofs, however you can receive a discount on your rate for Metal Cedar Shake Roof.
Slate Tile Metal Roofing

Authentically crafted and rendered in steel, Matterhorn Slate brings the natural beauty of slate to your home in a light-weight, fully recyclable, energy-efficient material.
Damages caused due to severe weather:
Thunderstorms

Lightning strikes

Hurricanes

Tornadoes and high winds

Hail and ice storms

Freezing weather and ice dam

s
​

We provide one of the best warranties in the industry for workmanship aside from the manufacture warranty.

Customer service and satisfaction are our top priorities.

We have the experience to do your job right – the first time.
Our prices beat compete with the best companies out there.

We carry a full line of high-quality, professional products.

We are licensed, bonded and fully insured.

Financing is available for qualified customers.

​

We do the work – and we guarantee it!
When you discover water coming into your home, a fading portion on the ceiling, cracking in walls, and peeling wallpaper you are calling us too late. Roofing problems expand past what you can see and can result in fungus, dry rot, and insulation damage.
The following are signs that your roof may need replacement:
Missing, Cracked, or Curled Shingles?
Dark, "Dirty-Looking" Areas On Your Roof?
Stains on Interior Ceilings and Walls or Mold and Mildew Growth?
Blistering and/or Peeling of Interior and/or Exterior paint?
Excessive Energy Costs?
start with your FREE roof inspection with MR ADVOCATE and rest assured your home is in good hands.
Warranty Work
Our qarranty is transferable
Faith Base Industry
We are a faith based business
Outstanding Experience
Our team goes above and beyond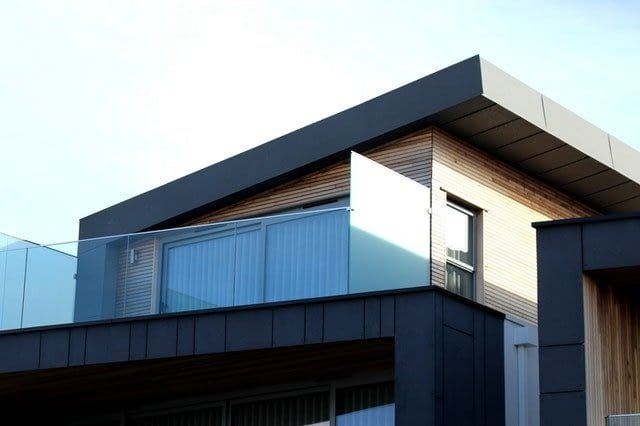 Selecting the appropriate roofing systemSeveral factors have to be considered in choosing the system that suits the roof of the house or building, including preferences and budget. These criteria includes: durability, aesthetics, architectural style and cost.
When it comes to steep slope structures the following roofing products are on top of owners' choices:
1. Asphalt shingles. This accounts for a dominant portion of the U.S. steep slope roofing market. Contractors can use organic and fiberglass materials as reinforcement.
Organic felts have been used as reinforcements for a period longer than the use of fiberglass. However, the current dominant practice is reinforcing asphalt with organic or fiberglass materials.
Organic shingles is composed of cellulose fiber base (such as wood) which is mixed with asphalt and coated with color mineral granules.
On the other hand, fiberglass shingles is composed of a fiberglass mat, within a layer of asphalt at the top and bottom, mixed with mineral granules.
Fire ResistanceThe resistance of asphalt shingles to fires are classified into three: class A, B, or C with Class A being the most fire-resistant.
Most fiberglass shingles are rated as Class A, while most organic shingles are classified as Class C.
Appearance.The reinforcement used in a shingle has a minimal effect on its appearance, since it is hidden from view.
Organic and fiberglass products appear textured since these are in laminated (architectural) grades, varying physical characteristics whatever be the reinforcement used and its appearance.
Cedar, redwood, southern pine and other types of wood compose wood shingles and shakes. 
While wood shingles are sawn by machines, shakes are made by hand and look rougher.
It is important to consider that there are local building codes which limit the use of wood shingles and shakes because of doubts on their resistance to fire. A Class C fire rating is attributed to many wood shingles and shakes. Sometimes, however, these do not have any fire rating. Note that certain wood shingle products incorporate fire-resistant treatment applied in the factory and are therefore rated as Class A.
TileTitle can either be clay or concrete. It is a durable roofing material. Different areas in the United States have varying preferences. In the Southwest and Florida, mission and Spanish-style round-topped tiles are used widely. However, flat styles are also available to create French and English looks.
While tiles come in a variety colors and finishes, it is heavy. It is important that you verify first whether the structure can support the load in case you will be using tiles on a different roofing system.
SlateSlate is quarried in several areas such as in Vermont, Virginia, Pennsylvania and New York. Depending on its origin, state is available in different colors and grades. It is considered to be almost indestructible. However, it is more expensive than other roofing materials. Also, to be able to apply it well requires special skill and experience. Slate, a long lasting roofing material, to this day, still protects many old homes especially in the Northeast.
Metal roofing products can be categorized into two: panels and shingles. Metal roofs have other advantages such as longevity, relative light weight, greater resistance to adverse weather and aesthetically pleasing. Some are rated Class A.
Importance of Ventilation and InsulationProper ventilation is an important consideration in the durability of roof systems. A lot of unlivable effects can result from poor ventilation to include shingles that buckle, ineffectiveness of insulation and rotting rafters and sheathing. These occur as heat and moisture build-up in attic. To avoid such disadvantageous results, it is critical not to block off sources of roof ventilation. These sources include louvers, ridge, vents or soffit vents, even during the winter season. In addition, proper ventilation in the attic will help in preventing structural damage due to moisture. It will also increase the life of the roofing materials, reduce the consumption of energy and, more significantly increase the comfort of rooms in the vicinity of the attic.
Insulation is also essential because it facilitates the free flow of air and plays an important role in achieving proper ventilation. 
Therefore, an ideal attic must have:
A layer of insulation on the attic floor that does not a gap so as to protect the area below it from heat gain or loss.
Next to the ceiling, a vapor retractor under the insulation to stop moisture from going up to the attic.
Space which are open and vented to promote the free flow of air.
A gap of not less than one inch between the insulation and the roof sheathing.
The requirements for the proper ventilation of attics are not uniform across states. They depend on the specific location of the home or building. This variability is also dependent on the condition of the structure such as its exposure to the sun, shade and atmospheric humidity.
However, the general formula is that ventilation is based on the length and width of the attic. NRCA's recommendation is for every 150 square feet of attic floor there must be a minimum of one square foot of free vent area. The vents must be placed proportionally at the eaves (such as soffits) and at or near the ridge.
Roofing/gutters: We have served the DuPage and Will County areas ever since, but we also service the entire Chicago land area. We strive for 100% customer satisfaction. For your assurance, we are fully licensed, bonded and insured and have a great relationship with the Better Business Bureau. We offer not just a professional residential roofing service, but can also service your siding, windows, gutters, and much more. From minor repairs to full replacements, we have many years of experience helping homeowners and business owners protect their largest investments.